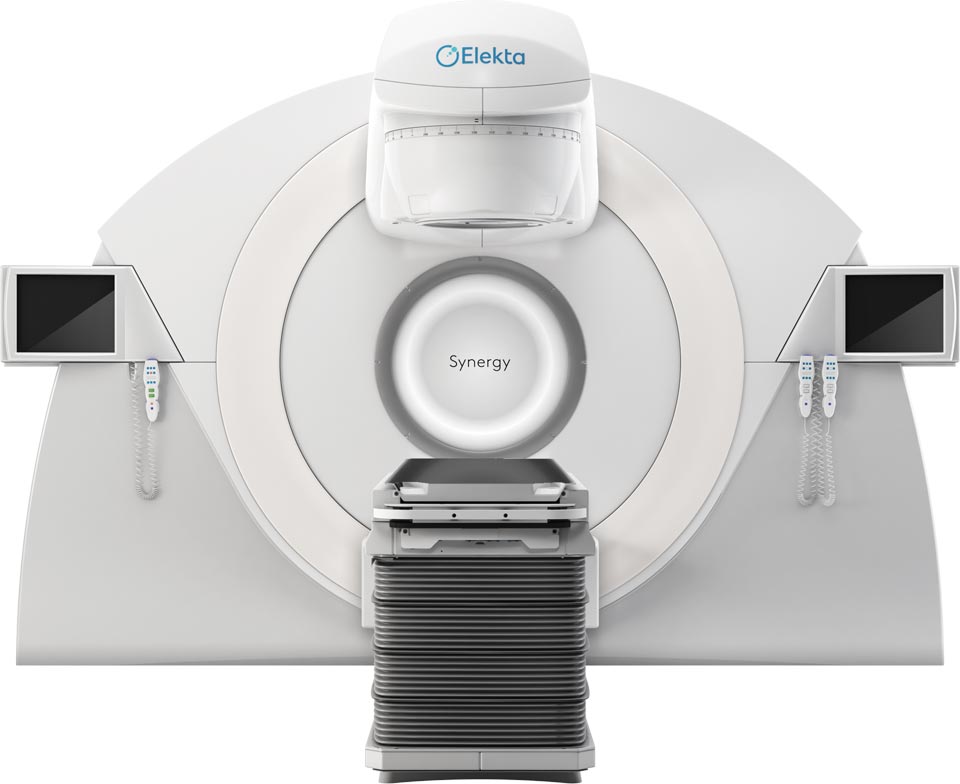 ELEKTA SYNERGY®
Digital accelerator for advanced image-guided radiation therapy (IGRT)
We understand that a cancer diagnosis can be scary, which is why Florida Center for Breast Conservation is dedicated to compassionate care and state-of-the-art technology. Florida Center for Breast Conservation uses the Elekta Synergy® machine, a digital accelerator for advanced image-guided radiation therapy (IGRT). It is the only all-digital treatment device in the world. This allows your doctor to view your tumor in real-time at the time of your treatment.
The 3-D high-quality images taken at the time of your treatment can be studied against your previous CT scans precisely and promptly to ensure that the doctors are treating your tumor as accurately as possible while greatly limiting any exposure to healthy tissue in the area.
Elekta Synergy® provides unparalleled clinical assurance to more aggressively treat tumors while keeping damage to surrounding healthy tissues to a minimum. Elekta Synergy®'s precision accuracy reduces or eliminates the use of markers because clinicians can view soft tissue using Elekta Synergy®'s VolumeViewTM. The low-dose imaging proficiency helps minimize the side effects of radiation therapy by decreasing the margins previously set to account for the unpredictability of target location, movement, and dimensions.
EXPERT & EXPERIENCED: TALK TO A BREAST CANCER TREATMENT EXPERT
Get a second opinion on your breast cancer treatment options from Florida Center for Breast Conservation, your breast cancer treatment experts.